Redesign of the Toolbar, Sitemap and More
New toolbar and sitemap design "makes life more better" for web designers and their clients. We promise.
The Toolbar

The most obvious change we've made is to the toolbar.
Old Toolbar

New Toolbar

Edit Page is now the Editor
The 'Edit Page' link is now a toggle switch called 'Editor'. Click once to turn on the edit fields, click again to turn them off. For advanced users, you can use the TAB key on your keyboard to toggle on/off the edit fields.
Add Page (Removed)
In order to accommodate future enhancements we removed the 'Add Page' link from the toolbar.
How to Add a Page
The primary way to add a page is by editing the desired navigation list. To do so, simply navigate to the section where you wish to add your page then click the editor toggle switch. This will turn on the edit fields. Next click the navigation list you wish to edit. Finally, click the 'Add' button in the upper right hand corner and choose the 'Link to New Page' option.

How to Add a Hidden Page
If you wish to add a page that does not appear in a navigation list (aka a hidden page), click the sitemap link in the toolbar. Next, drilldown to the section where you wish to add your page and click the 'Add Page' button in the upper right hand corner.
Edit Page Menu (Replaced)

We replaced the edit page flyout menu with a traditional dropdown menu that appears when you hover over the 'Manage this Page' link.

Page Status (Replaced)
We removed the page status select menu and replaced it with a link that makes it more obvious when a page is in Draft mode.
The Sitemap
We redesigned the 'Sitemap' screen for faster performance on websites with more than 500 pages.

Page Details
The 'Page Details' screen has been redesigned. The 'Page Title' field has been added into this screen to promote greater usage.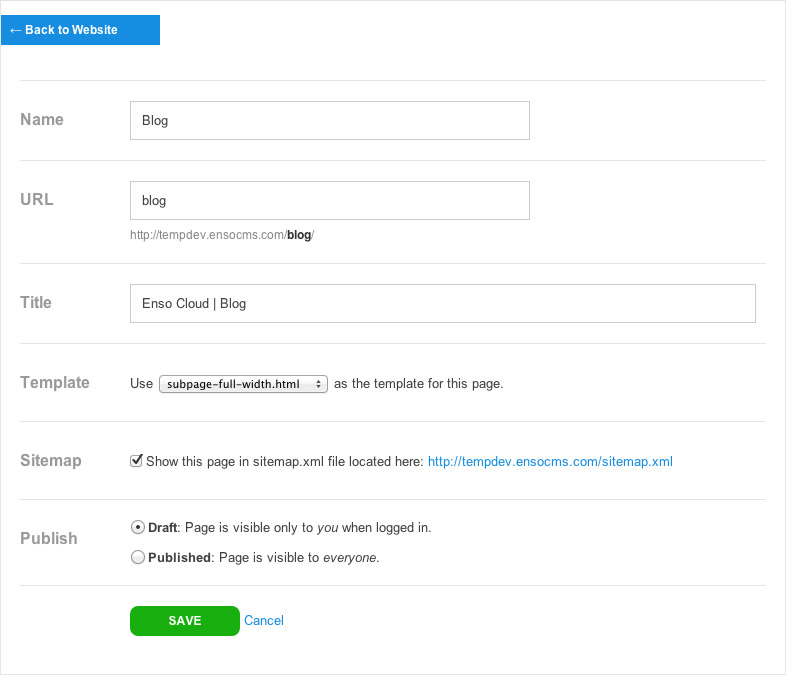 Optional Settings
This screen is where any optional settings such as the 'Page Description', 'Page Keywords', and 'Website Tracking Code' fields are located.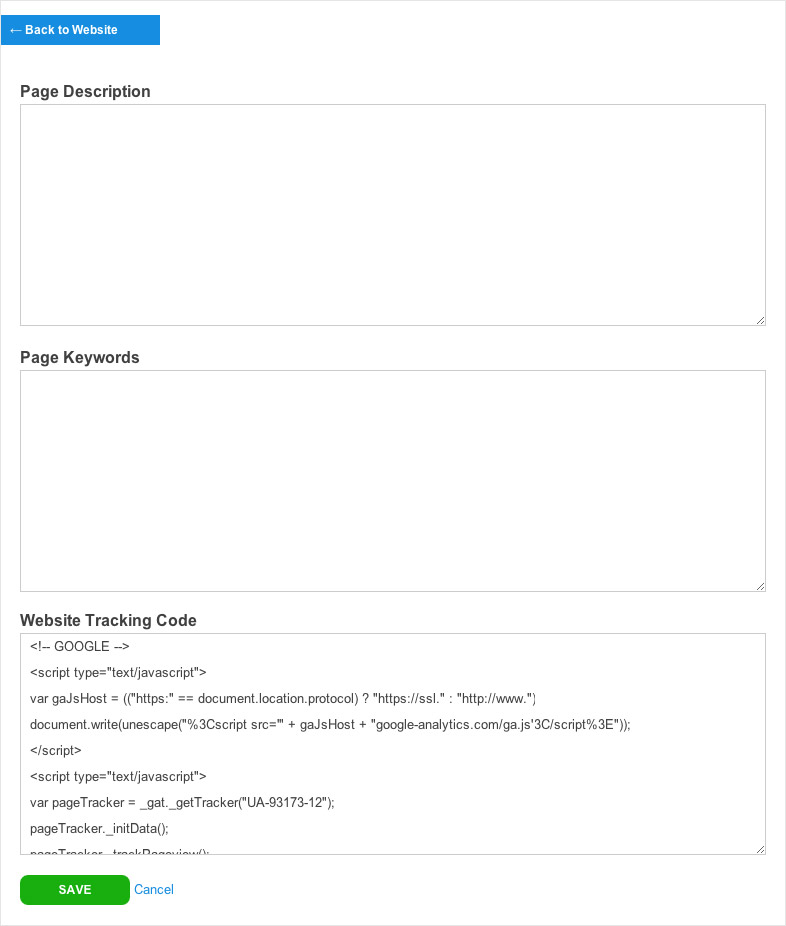 If you have any questions please email us at
support@ensocloud.com
.