Natural Habitat Adventures Relaunches
Today, Natural Habitat Adventures relaunched their adventure travel website with new branding and new features provided by Enso Cloud.
The new website combines several subsites into one consistent branding experience and user interface while leveraging some of Enso's newest features. With over 2,000 pages the website remains incredibly simple to manage with Enso's on-site and multi-level content editing capabilities. Check it out at
www.nathab.com
.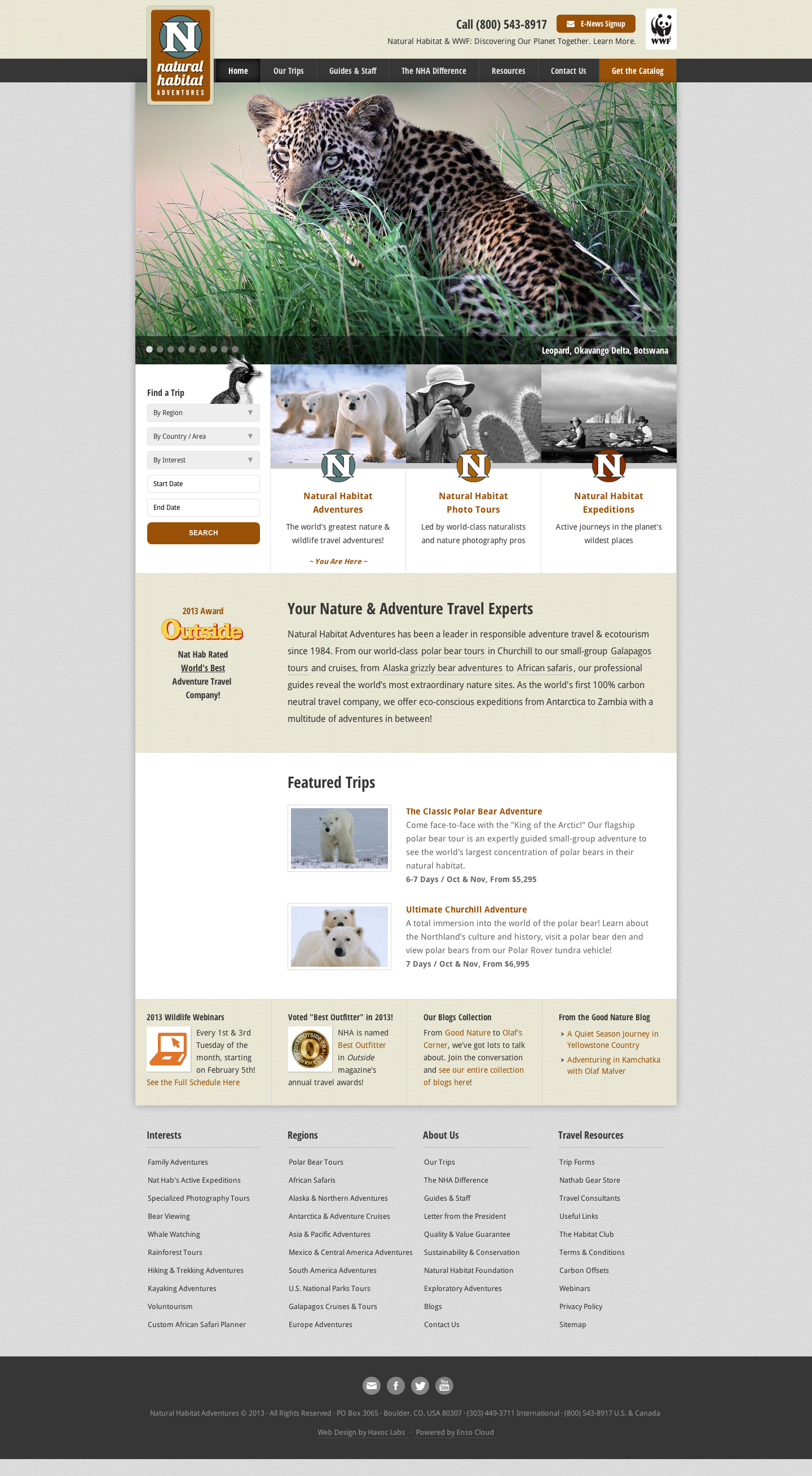 Screenshot Updated: May 24, 2013