Content Editor Upgrade & Enhancements
Today we upgraded the content editor in the Enso content tag and added new buttons for embedding video and third-party widgets.
Quick Refresher
Adding the Enso content tag with the attribute type="HTML" renders an HTML content editor in the edit screen.
<html>
<body>
...
<div>

<enso:content name="pageContent" type="html" label="Content Text" />

</div>
...
</body>
</html>
New - Button to Insert YouTube or Vimeo Video
We added a new button that allows you to insert video from YouTube or Vimeo just by copying and pasting the URL of the video into the dialog.
Hint
: If you hit tab after you paste the url, you will be given additional settings to customize the size of the video player.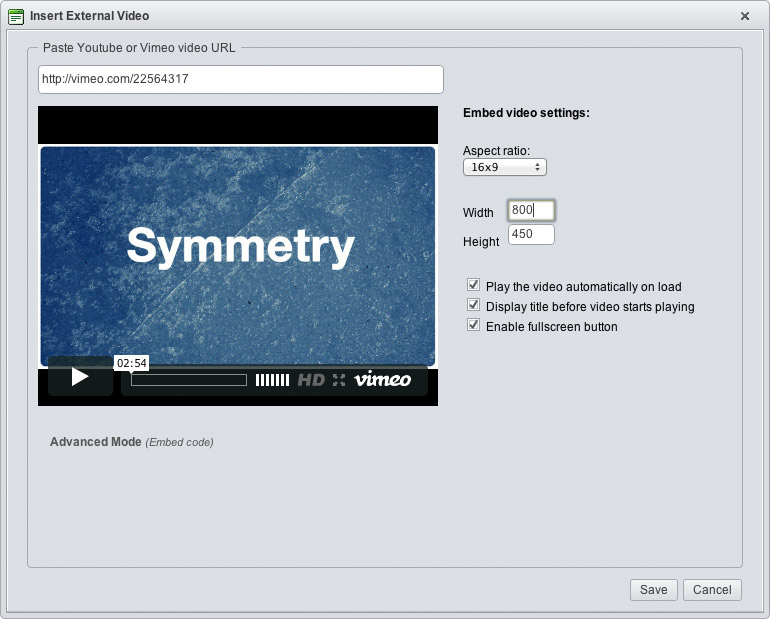 New - Button to Embed Third Party Widgets & Code
And for those times when you need to embed third-party widgets and/or video from other sources, no problem, just click the 'Insert Embed Code' button and paste your embed code.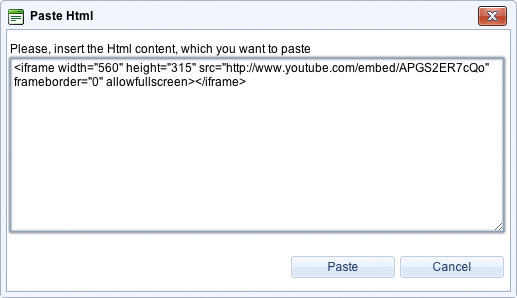 Updated - Insert Link Dialog Box
Links are essential to the web and we're loving the new streamlined insert link dialog box. Of course, it you need more options, simply click the 'all properties' button.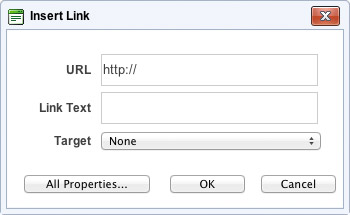 Updated - Insert Table Dialog Box
We know, we know, tables are so 10 years ago but let's be honest, sometimes they're really handy, like say for instance, when you need to present tabular data.